Australia's best motorcycle suspension
K.H. Equipment Pty. Ltd. launches K-Tech Suspension in Australia.
Ken Horner is well known around Motorcycle road race tracks, not only in Australia but around the globe. Ken Horner is founder of legendary engineering house, K.H. Equipment Pty. Ltd. and also owner of the Irving Vincent Motorcycles and Irving Vincent Racing, the team that races the bikes globally.
K.H. Equipment partners with dealers and service centres around the country, with back up and training right here in Australia to keep partners at the cutting edge of K-Tech's innovation. K-Tech's UK owners and technicians were recently on hand at the Hallam headquarters outside of Melbourne to officially launch the new collaboration and run sales and technical workshops for the Australia-wide network of dealers.
Dealer and customer enquiries about K-Tech Suspension can contact K.H. Equipment Pty. Ltd. on 03 8786 4766.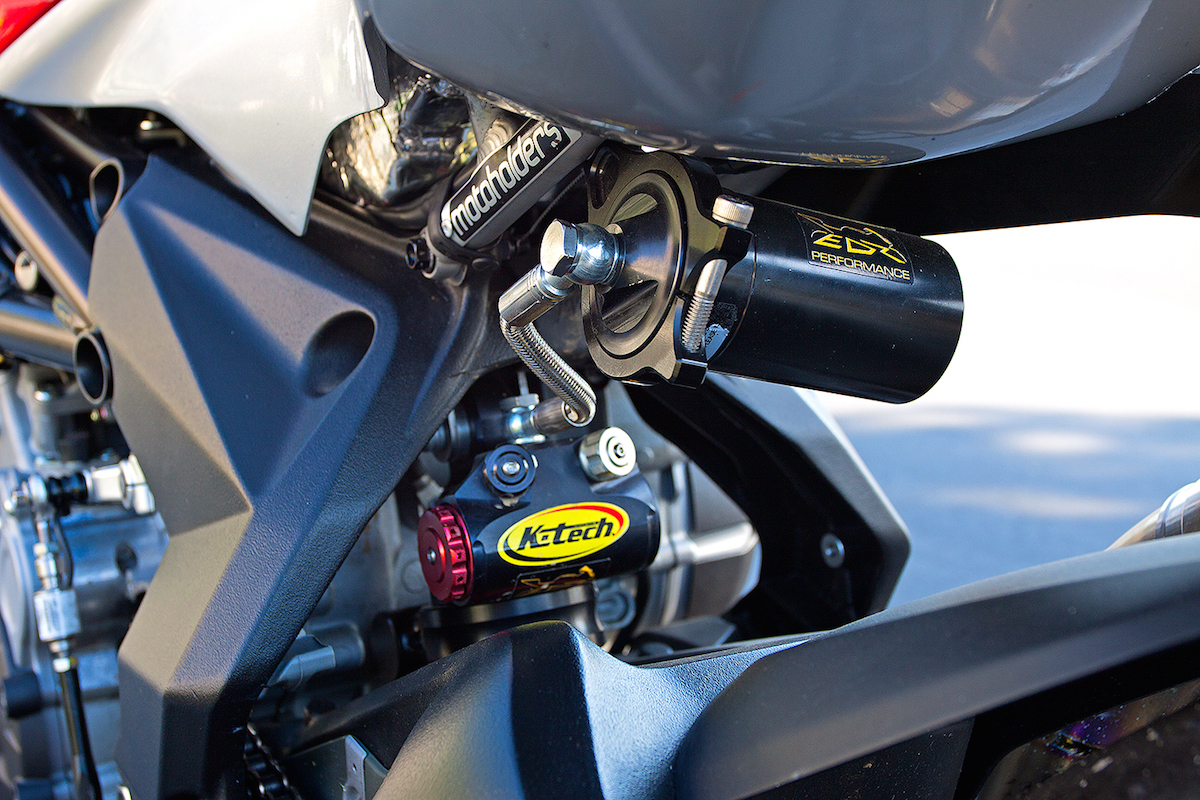 Who are K-Tech?
For over 20 years, K-Tech Suspension have specialised in the design, manufacture, servicing and supply of unrivalled motorcycle suspension. K-Tech have built on their incredible success in global road racing and motocross championships, constantly evolving and providing championship winning products. K-Tech Suspension have central European warehousing dedicated to supplying their international dealer network, a dedicated R&D team who are constantly developing new and innovative products and a training centre to ensure that all partners are fully trained and getting the most from the world's leading suspension.
For all Australian K-Tech enquiries call K.H. Equipment Pty. Ltd. on 03 8786 4766.
Click here to visit the K-Tech Suspension UK Store
Note: The use of the UK store is to view all products available for your make and model. Australian customers will be directed back to the K-Tech Australia dealer page for all inquiries and orders.